Legal Ally: Strategic Advantage from Board-room to Court-room.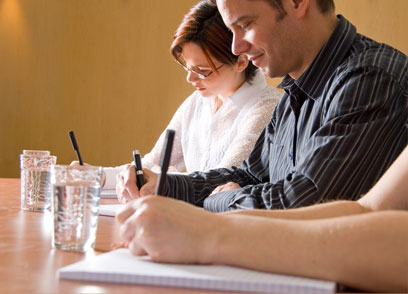 Legal Ally is a full service law-firm based out of Delhi-NCR with two separate divisions viz. the Litigation Division based in New Delhi and the Corporate Legal Division based in Gurgaon (Haryana).
Our mission is to provide outstanding legal solutions in diverse operational areas with a strong emphasis on quality and time, across industry verticals. To ensure the right strategy in dealing with any situation promptly, the Firm is ever endeavoring in picking the right talent and imparting the right training and exposure to its associates in order to achieve sector specialization.
Legal Ally also understands that the evolving business environment not only requires the right person at the right job but also requires them to be equipped in handling the issue with technology skill-sets in order to harness their potential to the maximum, in a timely and efficient manner.
We also understand that by espousing technology we have been able to build up a geography-agnostic organization which is able to deliver effectively to our Clients from across the country and abroad. Our advice is delivered by specialist associates who strive to provide the highest quality of service to our clients by responding promptly.
Legal Ally's services cater to a diverse spectrum of Clients from varied industry sectors, ranging from NBFC's, Aviation, Food & Beverages, Telecom, Real Estate, Power, Infrastructure, Cosmetics & Pharmaceuticals, Education Knowledge Based Industries (IT/ ITES/ Life Sciences), etc.
Our practice areas include General Corporate and Commercial transactions, Corporate/ Project/ Infrastructure Finance, Banking, Regulatory & Policy issues, Taxation and Alternate Dispute Resolution including Arbitration and Mediation.
OUR COMMITMENT
We are really thankful for the continued trust that our Clients' have vested in us over the years. We remain committed to our Motto of being a partner to our Clients by providing a hassle-free transactional and litigation support service and by suitably augmenting the position of our Clients in diverse areas, ranging from Board Room debates and Court Room.
The separate Corporate Legal Division was established as an effort to establish seamless documentation, advisory and consultancy to our Clients in order to minimize litigation risk.
The key role therefore for Legal Ally is to become the Hyphen and not the Period.